Benefits & Advantages
Rapid Deployment
This makes the system ideal for use as a disaster recovery service covering several locations or to support disaster relief operations where local infrastructure either is limited or has been severely damaged.
It can also be used to support business in remote locations where wide-area communications are unreliable and continuity of
Easily Scalable Capacity
The solutions are designed to be flexible to enable the local hosting of business-specific applications, development facilities as well as connection to central services.
Once positioned at its location the solution can be available within 2 hours independent of the presence of WAN capability and can operate with only minimal support.
Border Sentinel
Border Sentinel Benefits
Reduces and prevents casualties
Protects your borders
Eyes and ears from a position of safety
Highly resilient information exchange
Front to back situational awareness
Improved effectiveness at reduced cost
Self defending
Operationally Deployable vehicle mounted
3% growth in GDP (DoD study)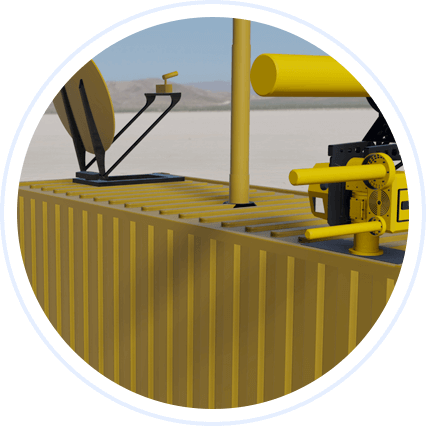 DIME
Deployable Information Management Environment Benefits
Improve reaction time from detection to interception
Match the diversity of threats' nature and level
Monitor efficiently the borderlines